We are in the midst of a Skills Revolution. Technology is transforming organizations and skills needs are changing rapidly, accelerating a global talent shortage and threatening productivity, sustainability and growth. Now more than ever, technical skills are hard to find and soft skills are hard to train. Organizations must adopt integrated strategies to BUILD, BUY, BORROW and BRIDGE the talent needed for today and tomorrow.
Automation is Creating Jobs – And the Trend Is Here to Stay
According to our latest research, more employers than ever (87%) plan to increase or maintain their headcount as a result of automation. Rather than reducing employment opportunities, organizations are investing in digital, shifting tasks to robots and creating new jobs. At the same time, companies are scaling their upskilling so their human workforce can perform new and complementary roles to those done by machines. The Skills Revolution is in full flow, and employers need a new talent strategy to help their people augment robots rather than be replaced by them.
And Upskilling is on the Up: Companies are becoming Builders of Talent
With talent shortages at a 12-year high and new skills appearing as quickly as old ones disappear, more companies are planning to build talent than ever before, and this is projected to increase by 2020. Companies are realizing they can no longer expect to find just-in-time talent, on tap. Eighty-four percent of organizations expect to be upskilling their workforce by 2020.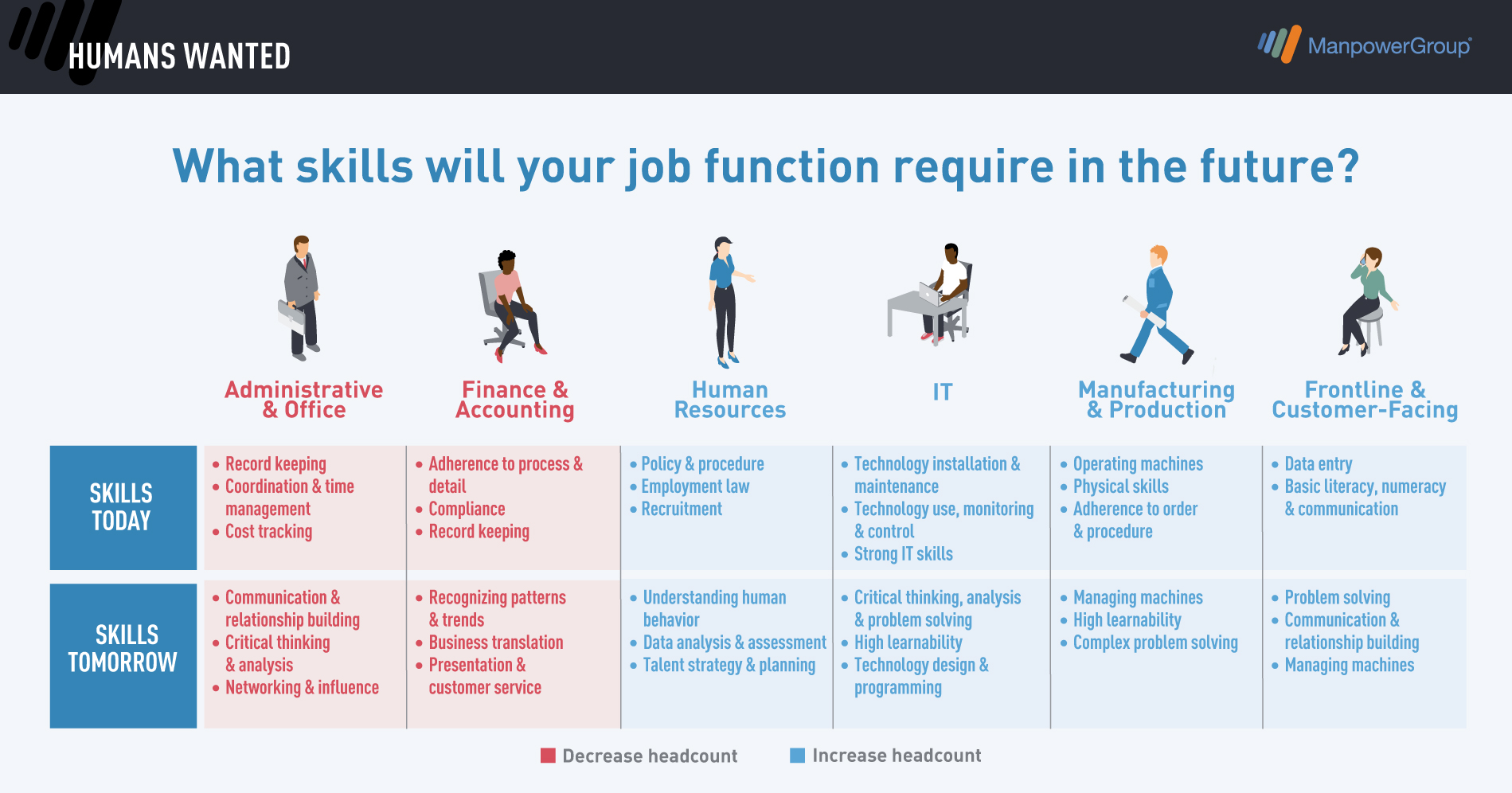 ​
Please, fill the form below to download our whitepaper
​