​To find, build and retain the best talent whilst the competition is trying to do the same, companies need to know What Workers Want. They need to shift their workforce demands closer to match the needs and desires of in-demand talent and expand the pool from which they source that talent.

With the largest global footprint in the industry, ManpowerGroup works with almost half a million companies in over 80 countries and territories. To find out What Workers Want, we surveyed 14,000 individuals across 15 countries to understand what attracts them to an organization, what keeps them there and how that varies by geography, gender and different stages of their career.

We're excited to share exclusive insights into the workforce and what workers value the most.
Download our full report today to understand:
1. Global Talent Shortage At Record High
Global talent shortages have almost doubled in the last decade with 54% of companies report skills shortages in 36 out of 44 countries in 2019.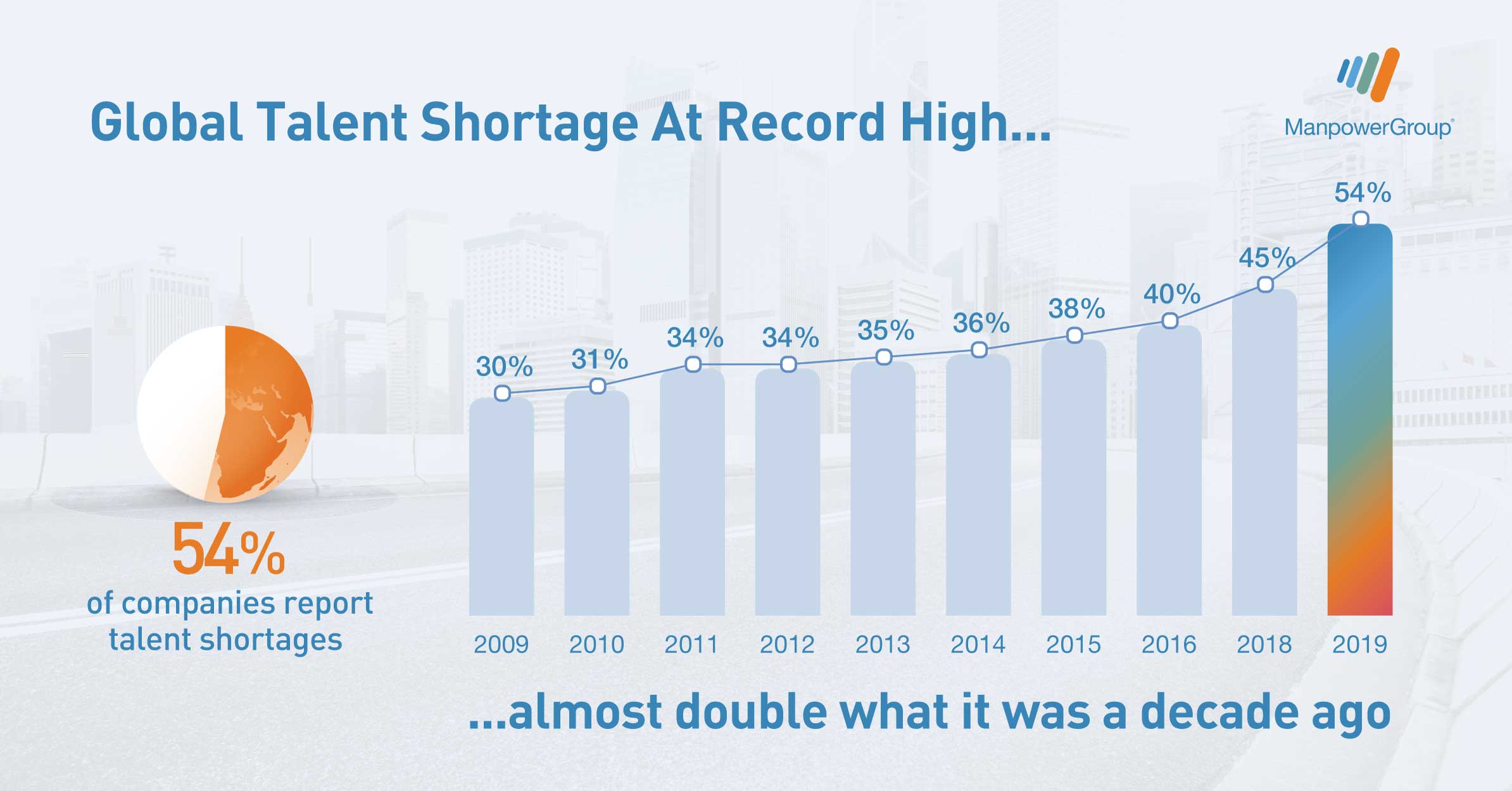 2. Top 10 In-demand Roles
The top ten most in-demand roles in 2019 are trending year over year: 80% of them were also in short supply in 2018. We detail the top roles that are the most in-demand across the globe.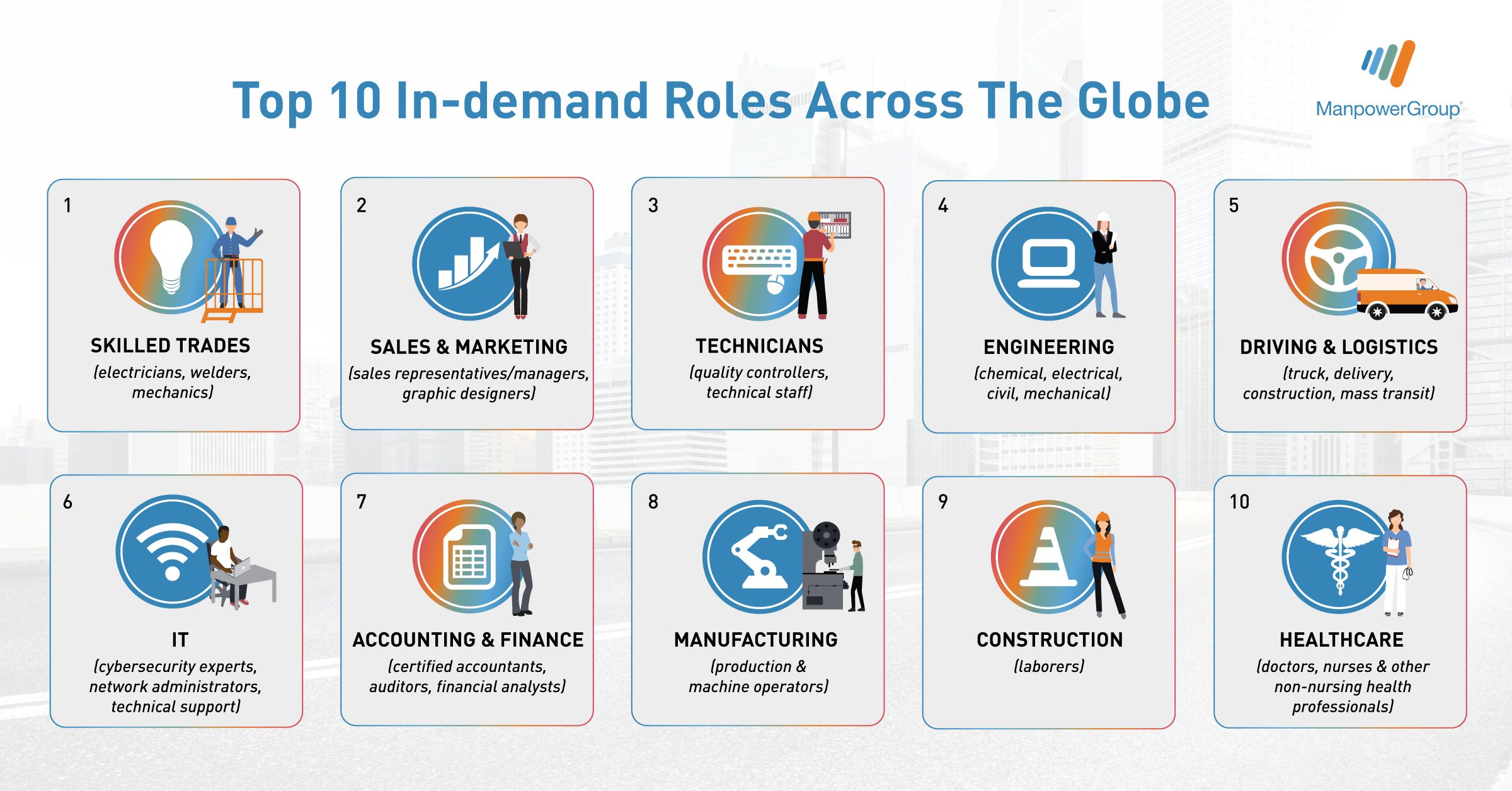 3. What Workers Want Throughout Their Career
One size really does fit one. What Workers Want varies significantly by age, gender, geography and where they are in their career lifecycle. Want to know what Millennials desire in their career differ from the priorities by Gen Xers? We break down priorities and offer exclusive insights into what employers can do to attract and retain in-demand and diverse talent.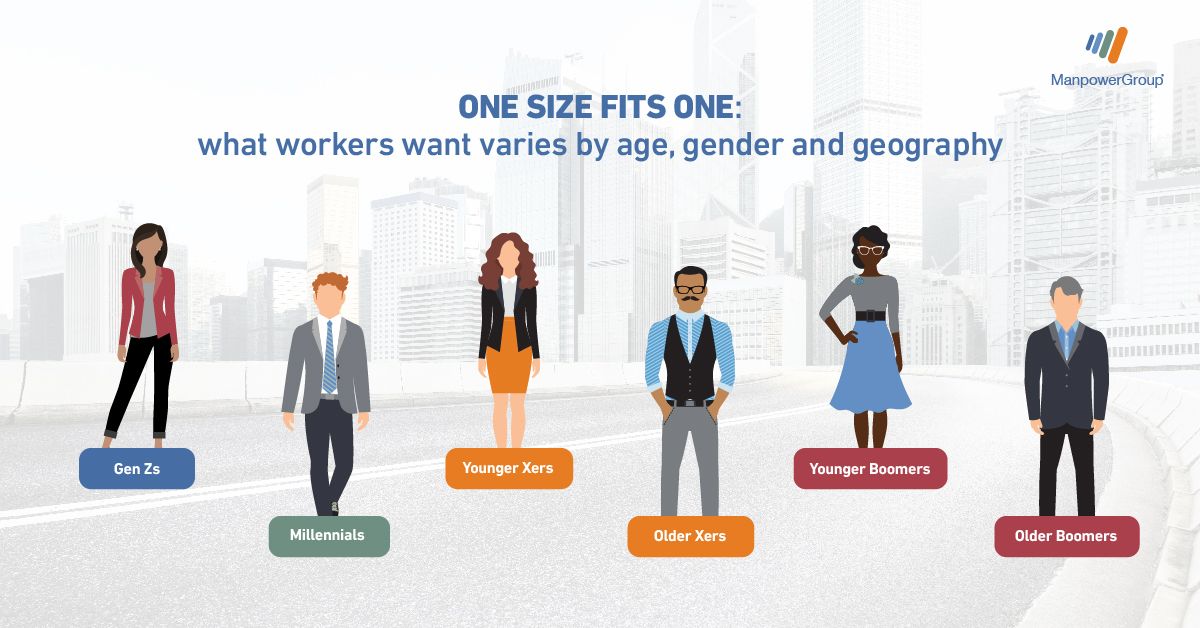 4. The Top 5 Things Employers Can Offer Workers
What attracts workers to an organization can also be what engages and makes them stay. Our report outlines the top five needs employees have as well as how organizations can address them effectively. In order to be successful when competition for talent and skills is so acute, you need to understand what workers want.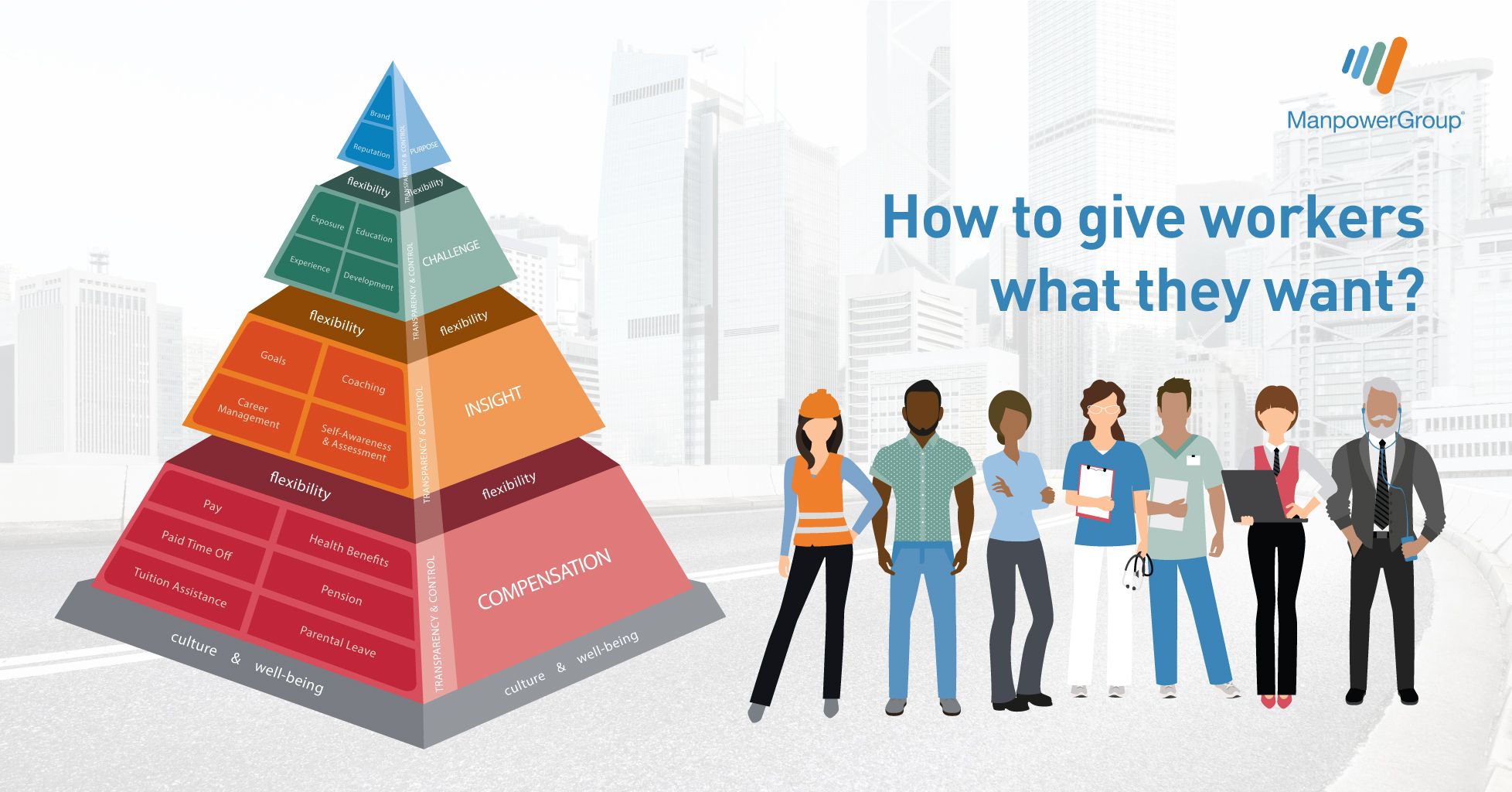 ​
Complete the form below to gain instant access to our What Workers Want 2020 report.

​
​