​"APPLICATION OF DIGITAL RECRUITMENT TECHNOLOGY IS THE KEY FOR SUCCESS IN TALENT ACQUISITION."
This was shared by Ms. Nguyen Thanh Huong - ManpowerGroup Vietnam Country HR Manager at "E-Recruiting - Recruitment in the 4.0 era" workshop last Sunday hosted by Human Resources Association (HRA) in Hanoi.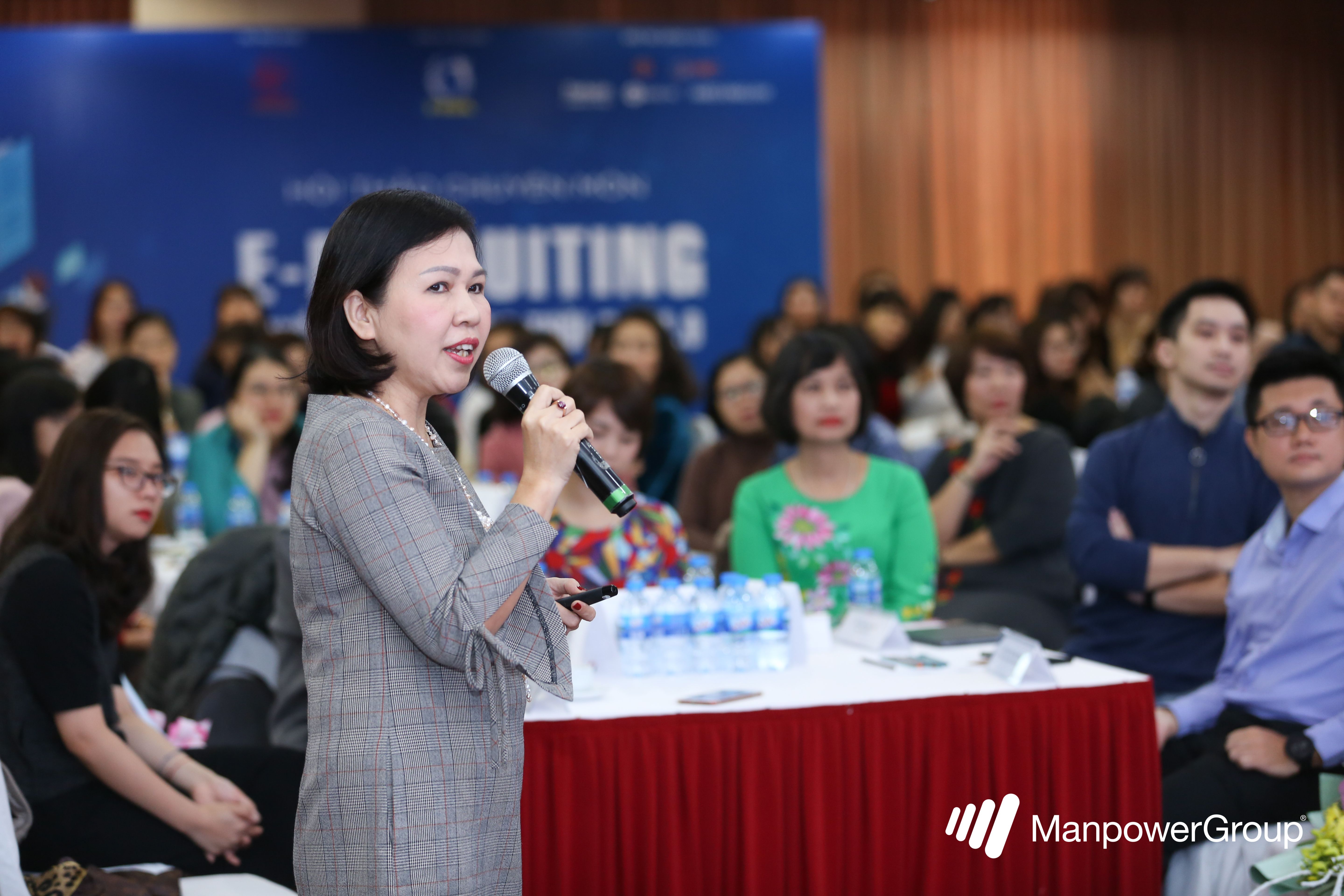 More than 200 guests being HR directors, HR managers, entrepreneurs, etc. from various industries attended the workshop to get updates on the latest trends in recruitment technology to find the right talent efficiently. "Businesses need to balance digital platforms with direct human interaction in the recruitment to win the talent acquisition," Ms Huong emphasized.