​On 27th June, in Da Nang, Mr. Nguyen Xuan Son, Operations Manager, Outsourcing and Staffing Services, ManpowerGroup Vietnam joined as a keynote speaker at Vietnam Texttile Summit 2019 organized by Vietnam Cotton and Spinning Association at Da Nang.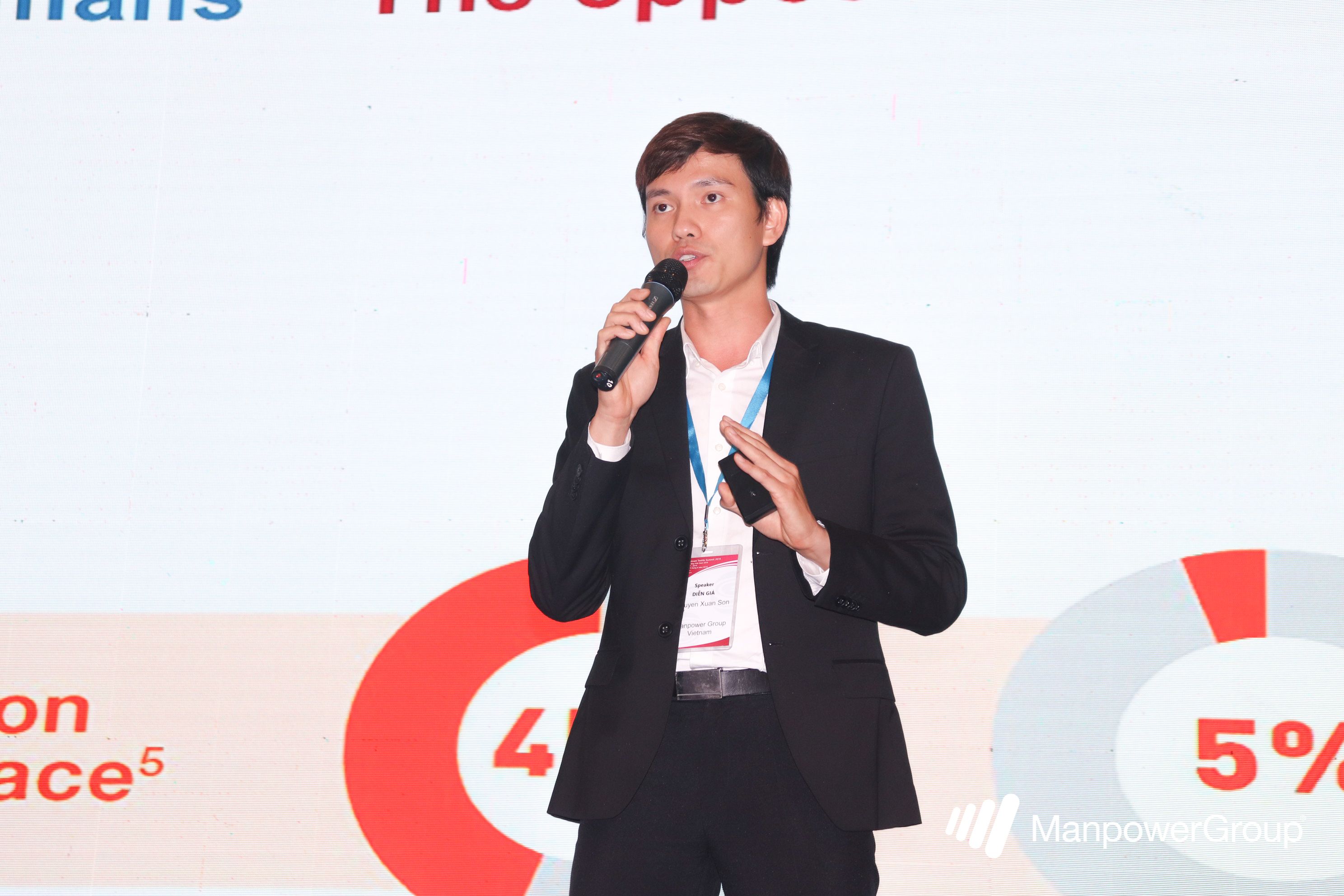 Organized amid the US-China Trade War, the summit attracted lots of attention of investors due to Vietnam's ascent as potential market to textile and garment companies.
Speaking to over 300 participants including local, FDI, as well as MNC companies, Mr. Son shared ManpowerGroup's thought leadership focused on automation, workforce revolution, especially talent strategy for companies in serious shortage of workforce today.
​