LEGO®Manufacturing Vietnam
We are delighted to be appointed as the exclusive hiring partner for the LEGO Group (https://www.lego.com), the Danish toymaker for their upcoming factory site in Vietnam.
The LEGO Group will invest more than US $1 billion in the 44-hectare site in the Binh Duong Province (around 50km from Ho Chi Minh City). This is the sixth LEGO® factory and this will expand the Group's global manufacturing footprint and support long-term growth in Asia-Pacific region. The facility is planned to be the company's first carbon neutral factory and will include investments in solar energy generation.
​
Join the global LEGO® team
What's in it for you? Here are some of what to expect:
Insurances –All colleagues arecovered by our life and disability insurance which provides protection and peace of mind
Bonus– When goals are reached, you'll be rewarded through their global bonus scheme.
Children are their role models. Their curiosity, creativity and imagination inspire everything they do. They strive to create a diverse, dynamic and inclusive culture of play at the LEGO Group, where everyone feels safe, valued and they belong.
The LEGO Group is proud to be an equal opportunity employer. They are committed to equal employment opportunity and equal pay regardless of e.g. race, colour, religion, sex, national origin, sexual orientation, disability or gender identity.
The LEGO Group is fully committed to Children's Rights and Child Wellbeing across the globe. Candidates offered positions with high engagement with children are required to take part in Child Safeguarding Background Screening, as a condition of the offer.
Thank you for sharing a global commitment to Children's Rights.
Build your career brick by brick at the LEGO Group.
​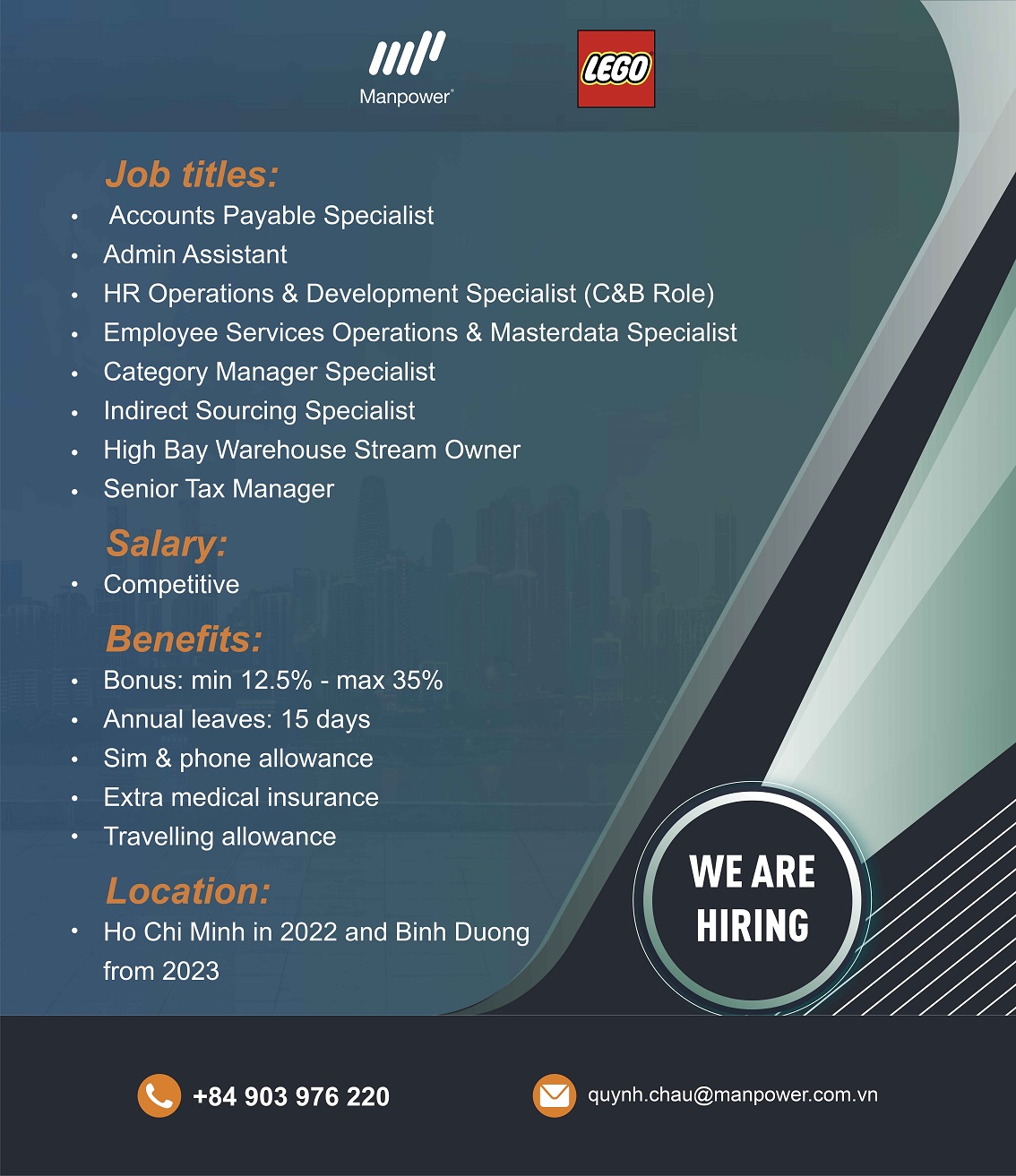 ​
APPLY NOW!