​Evening -April 17th, 2022, ManpowerGroup Vietnam partnered with Vietnam National University – International School (VNU-IS) hosting "CV Workshop: What It Takes to Stand Out" – part of the annual career orientation series iSharing. The event was aimed at letting students look through the lens of recruiters and understand what they normally look for from candidates during a recruitment process. The 90-minute workshop was very successful with the participation of about 50 senior students of different majors.
The workshop focused on "How to write an impactful resume" – the main ingredient of a job application package. Ms. Nguyen Van Anh, Team Leader of Permanent recruitment & Consulting services, ManpowerGroup Vietnam, guided the session with her openness and positive attitude. "Put yourselves in recruiters' shoes when you start writing your curriculum vitae (CV)", she said. Via an friendly approach, Ms Van Anh delivered the workshop content in an open and impressive way, encouraging a candid discussion.
In addition to fundamental guidelines about the content and structure of a CV and cover letter, Ms Van Anh also revealed key points in a fresh graduate's job application package that help attract recruiters' attraction in blink of an eye. These are the 7 second rule, extracurricular activity experience and three factors contributing to a great first impression among others.
​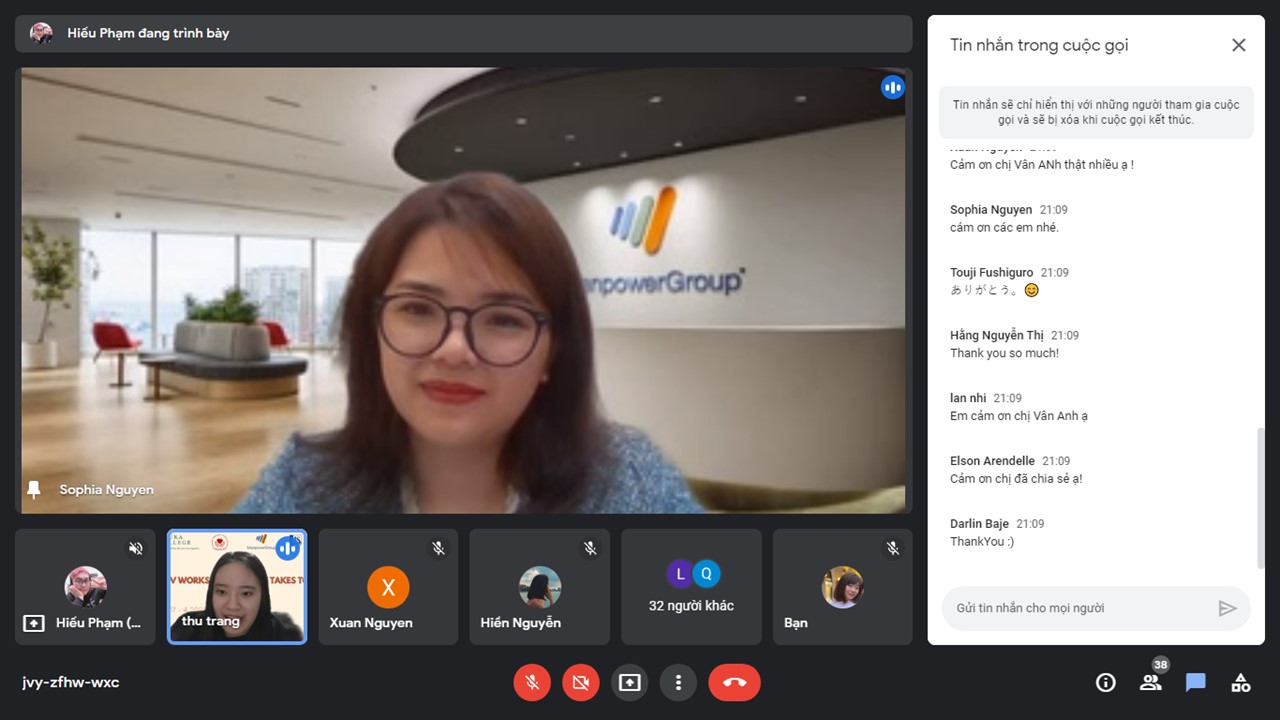 Checking sample CVs activity received great engagement from all the students. Via careful scanning of previously submitted CVs, Ms. Van Anh highlighted areas for improvement in each resume and suggested ways to improve them to meet requirements of the specific positions applied.
The Q&A section was found very informative and meaningful. Students put forward practical and trendy matters for discussion such as digital integration in job application (submitting an interactive resume website for example), tips to filter the most relevant work experience, techniques for applying jobs requiring diverse skills and backgrounds, etc. To summarize, Ms Van Anh emphasized the importance of job description and company research before application, from which candidates can review their own resume from the employer's perspective.
Entry-level job seekers often feel nervous and less confident when applying for a job due to various reasons. Via workshops like this, ManpowerGroup Vietnam hopes to provide the young workforce with essential and professional job application skills that aim to help them feel confident and land their dream jobs.