​On 23rd January 2022, ManpowerGroup Vietnam participated in the AC Academy's final round "Career Counselling 1:1" by the Action Club, Foreign Trade University HCMC. As part of the skills assessment and development program, the counselling session was aimed at assessing the professional knowledge and skills of students for future career orientation, revealing need-to-know requirements of specific industries and job positions as well as essential interview skills. Nine experienced recruiters from ManpowerGroup Vietnam virtually met twenty-five students of different majors who had successfully made it to the final round of the competition.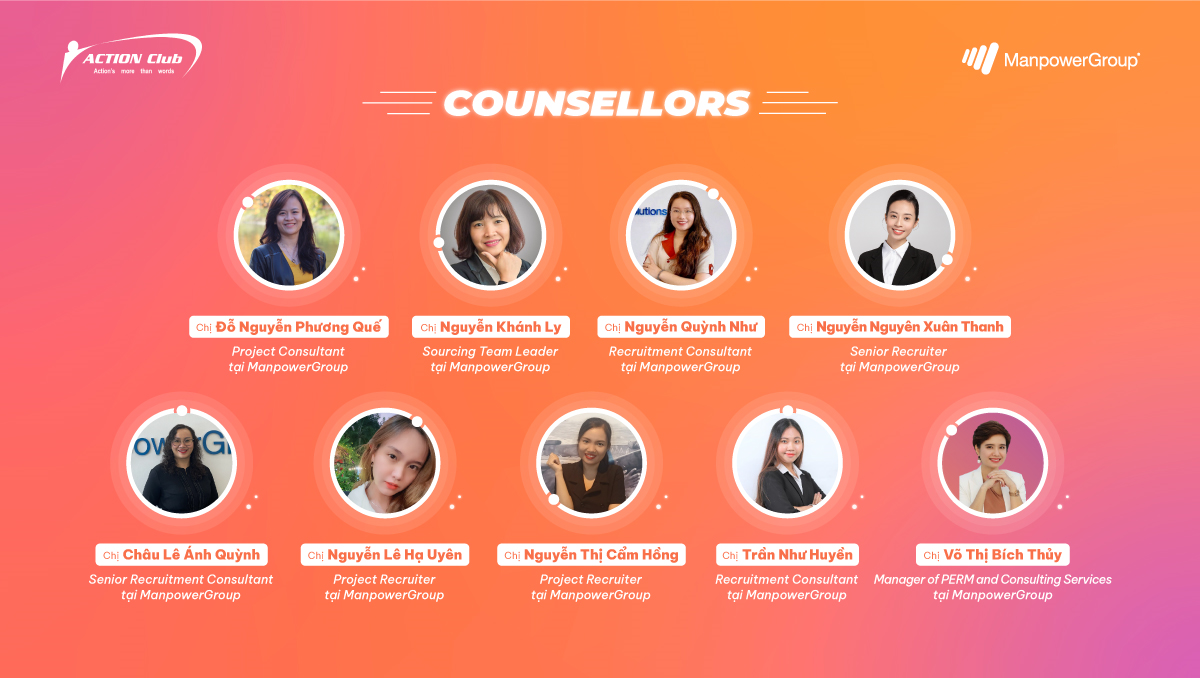 Students who took part in the counselling session were required to complete an individual 100-question aptitude test prior to the day to understand their skills or propensity to succeed in a particular task. This is a crucial step to the effectiveness of career counselling.
On the activity day, each student was set up to join a video call with a recruitment consultant having expertise in their interested major such as human resources or finance. Based on the ASK model (Attitude, Skill and Knowledge), consultants gave competency-based questions to students and later walked them through a detailed discussion on how relevant their personalities, knowledge and skills are to the desired career. Students also received suggestions on what to do to improve their strengths and work on their weaknesses, as well as recruitment trends and demand from employers' perspectives. The feedback from students was far from good. Most students said that they learnt a lot from the consultants, felt much more confident and had a clearer vision of their career path. Particularly, many of them received attractive job offers from ManpowerGroup Vietnam right after the competition.
Finding a career passion is just the start. Getting yourself ready and keeping up with the changing world of work is another story. As both a recruiter and a leading global workforce solutions provider, we hope these activities will help students – the future workforce – develop a more fulfilling career.